This article was written by a member of the SheKnows Community. It has not been edited, vetted or reviewed by our editorial staff, and any opinions expressed herein are the writer's own.
My son is taking an Animal Science class this semester as an elective.  I didn't really encourage the class because…I dunno…I'm not an animal person.  I think they belong in the wild, mainly because they BITE.  Plus, if a person dies with a houseful of pets and nobody discovers the body for a while, guess what the animals start eating?  Mmm hmm.  Just search "pets eating dead owners" on Google if you'd like examples.
Of course, I guess it happens with people too, like the Donner Party.  Oh, dang it!  Now I'm suspicious of humans.
No, just kidding.  I'm pretty sure my family won't eat me.  I've been stocking up on peanut butter specifically to avert a crisis like that.
Anyway, because it's Spring Break, we have two animals from Animal Science class for the week—a bearded dragon and a Russian tortoise.  It's actually fun because both animals are easy and entertaining, especially Prokofiev the Russian tortoise.  Prokofiev is more active than I thought a turtle would be.  He keeps trying to get out of his cage, which is sad so we put him outside in the parsley a few times a day and watch him very closely.  I think I'll be sad to see him go on Monday.
What if there are other animals I might like?  To keep perspective, I constructed a handy Venn diagram that incorporates most of my life.
The Russian tortoise made it out of the danger zone and into the sweet spot with my dog, partly because Prokofiev was totally down with posing for a Russian stereotype photo.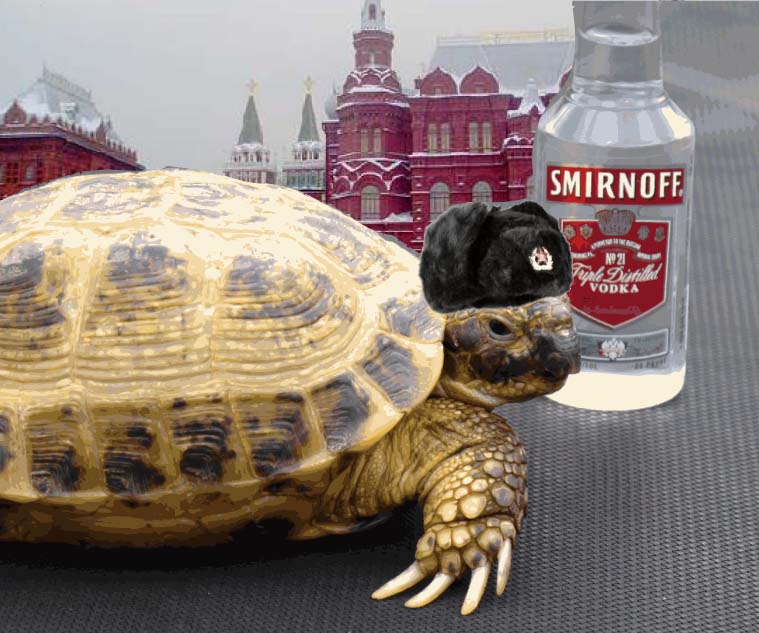 I had fur to sew a tiny Russian cap, but then decided Photoshop was kinder to the turtle. How nice am I?