This article was written by a member of the SheKnows Community. It has not been edited, vetted or reviewed by our editorial staff, and any opinions expressed herein are the writer's own.
I clearly have gardening on the brain right now. We're being far too spoiled in Maine. It's been warm and sunny. Like, really warm for April. Shorts, sandals and short sleeves weather. Yet, there's still a chance for frost in the next few weeks. Ugh.
Such is life in Maine. I finally brought myself to move the snow shovel from the back porch and into the detached garage. I'm pretty sure we won't be getting any more snow. Pretty sure.
I remember a good Nor'easter a few years back on Patriots' Day. (Yes, it's a holiday here. Look it up.) The darn thing extended tax season. Not good for the wife of an accountant.
Today, we're enjoying unseasonably high temperatures, as the Boston marathoners are roasting. Hydrate people!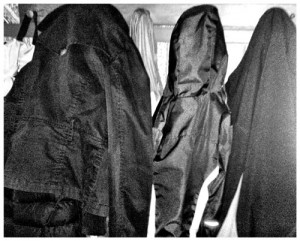 I have way too many jackets on my designated peg in the mud room.
My peg in the mud room is getting overloaded with all the different coat options on it. (I try to make sure everyone has one peg for the jackets they currently need for the season.) Right now, there are two lightweight jackets, a sweatshirt, a fleece, a down jacket, and a lighter wool jacket on mine.
read the full post on anotherjennifer.com