This article was written by a member of the SheKnows Community. It has not been edited, vetted or reviewed by our editorial staff, and any opinions expressed herein are the writer's own.
For a girl whose biggest fear is getting thrown in jail, the fact that Twitter sent me to what I consider to be their juvenile detention version, leaves me underwhelmed and un-ammused.
I'd love to claim total innocence, but getting "busted" because I chose not to read the directions makes me as guilty as a real social media felon.
Who knew there were Twitter directions? Not I, until now.
For people who don't use Twitter the entire thing seems ridiculous (yes, I follow people I don't know).
But for many users, the site provides an opportunity to spread their message in the one really, truly social system of the entire social media realm (it's said that Facebook is like a one way conversation while Twitter is a dialogue... another post, another day).
Here's what I've learned:
1. There aren't limits on how many followers you have, but follow too many people and the handlers believe that you are trying to "churn;" following and un-following hundreds of people a day.
I guess there are some people, who, to build their business or name (or whatever), use automated sites that do this for them. It's considered aggressive following and seems ... stupid ... if you ask me. This was not my crime.
2. Anyone with a Twitter account can follow 2,000 people. But once you reach that number, there's a ratio used that determines if you are allowed to follow any more.
Here's where I went wrong.
With my 1,000 followers, liking 2,000 people (enough) to want to have them in my feed left me with a ratio that didn't suit the Twitter Police. I need more followers to change the ratio, to be allowed to add to my "following" list.
But I liked every person that I followed. My interests (from yoga to writers to writing to fitness to running and on) made it easy to reach the dreaded 2,000.
Had I read the best practices, maybe I wouldn't have followed so many potty mouthed comedians, silly parody accounts, and companies with e-commerce sites that I visit elsewhere on the web.
In truth, my feed has gotten a little overwrought with tweets that don't inspire me to do much of anything (write, laugh, cry, throw-up).
But because I've already broken the rules, going back to unfollow could lead me into more trouble.
Another rule ... it's a big no-no to try to clean up your following list once you've been cuffed.
3. Technically, real Twitter jail is when a person Tweets 100 times in an hour, or 100 times in one day. When this happens, the cuffs get tightened, and you are not allowed to do any tweeting for a period of time (usually a couple of hours).
Twitter says that the rules and best practices alleviate stress and crashing to the system, and that having these rules in place makes it tougher for spam comments and tweets to leak through (something we can all appreciate).
At this point, I continue to tweet and have my Twitter account connected to all other social media sites (facebook links to Twitter hence the hashtags, Instagram links to Twitter, etc.)
But due to my inability to follow, there has been a noticeable decrease to my daily number of new followers.
Not to worry, says Twitter. This is not a popularity race. People will follow if you have interesting content, so it may just be time to up my game.
M.
Have you been sent to Twitter Juvie or jail? What do you think about the rules?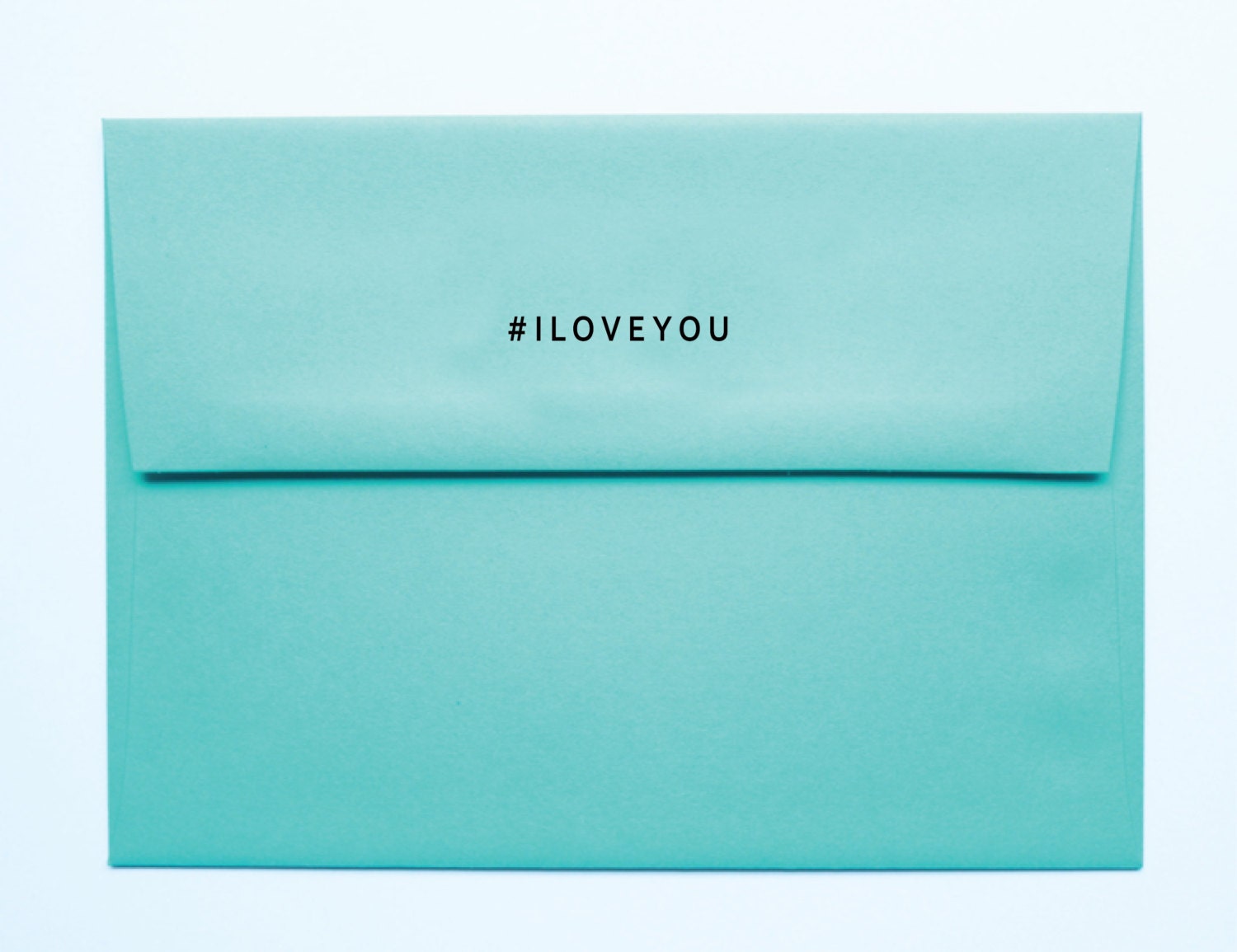 Hashtag I Love You Stamp by Charm and Gumption @Etsy. #loveit