This article was written by a member of the SheKnows Community. It has not been edited, vetted or reviewed by our editorial staff, and any opinions expressed herein are the writer's own.
I had vegan raviolis from Whole Foods the other and wanted to recreate them. A pasta machine makes it a little easier but hand rolling them is fine as well.
DOUGH
2 1/2 cups of flour, more if needed
2 eggs worth of energy egg replacer
1 TBS oil
1 TBS salt
Mix flour and salt together, make a well in the center and add the egg replacer and oil.
Mix flour into the wet center until you form a ball of dough. Knead this for 5-10 minutes until all flour is incorporated in. 
Place the  dough under a bowl and let rest for 1 hour. While you let it rest prepare the filling:
MUSHROOM ONION FILLING
1 lb mushroom, you can use regular white mushrooms or a mix, chopped
2 small onions chopped
1 TBS garlic minced
saute onions, mushrooms and garlic until most of the liquid has been evaporated.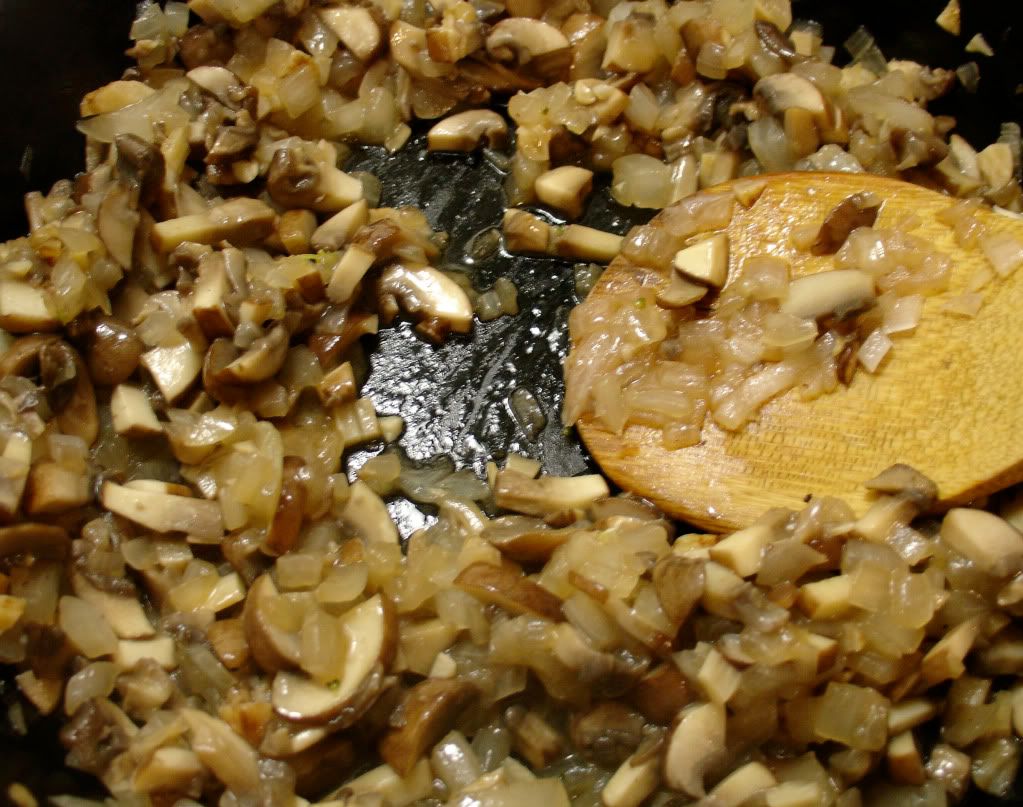 TOFU MIXURE
1 package firm tofu 14 ozs
1/2 cup nutritional yeast
1 tsp garlic powder
1 tsp dried basil
Gently squeeze tofu to remove most of the water. Crumble into a bowl, stir in yeast, garlic powder and basil.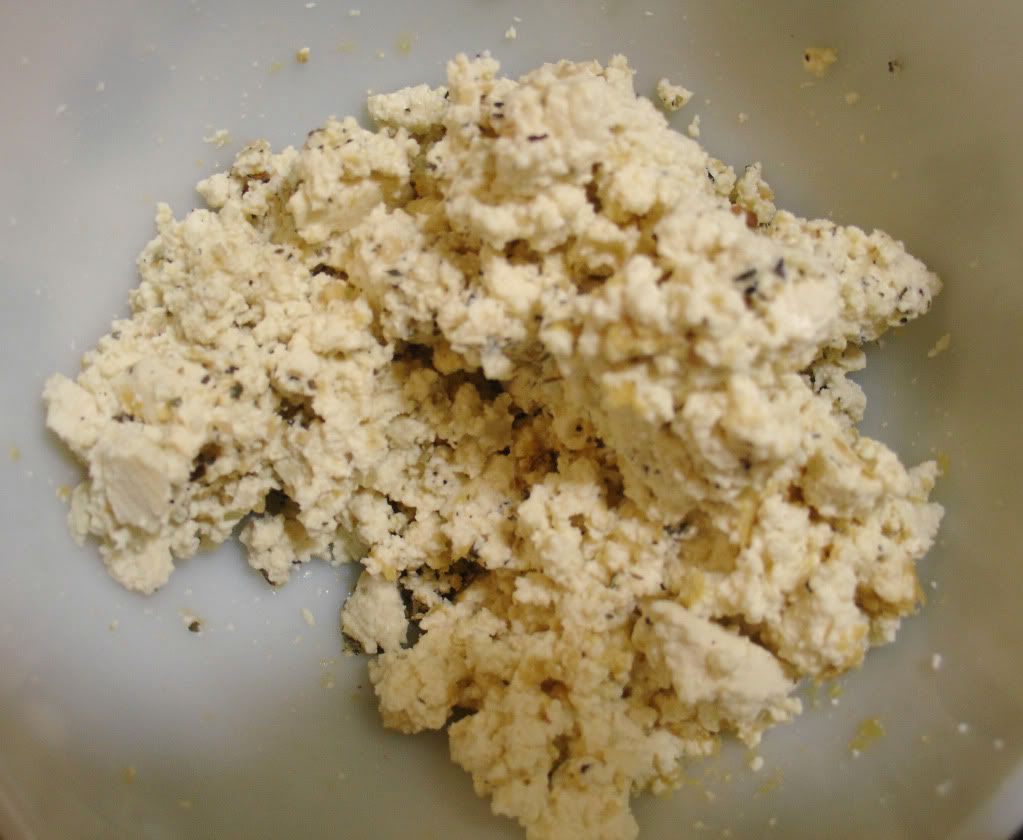 Cut the dough into 4 pieces, put 3 back under the bowl. With the pasta machine on the widest setting feed the piece of dough through. If it is sticky sprinkle a little four on it. Fold the dough into thirds and feed through the machine again, repeat this 7-10 more times. Tighten the notches on the machine 1 space, feed the dough through. Continue doing this until you are on the thinnest setting. Repeat this with the other balls of dough.
Use a ruler as a guide and trim the dough strips to about 5 inches wide. cut the strip in half and brush one strip lightly with water. Use a tsp to place a mound of tofu on the moist dough, top the tofu with a tsp of mushroom mixture. Space the mounds about 1 1/2 inches apart. 
Lay the other half of the dough strip on top of the filling. Use your fingers to press between the mounds and push out the air. Use a pasta wheel or knife to cut the mounds into squares.
Flour a clean dish towel and spread out the ravioli so they are not touching. Sprinkle with a little four or very fine corn meal. Let these dry for 1-2 hours.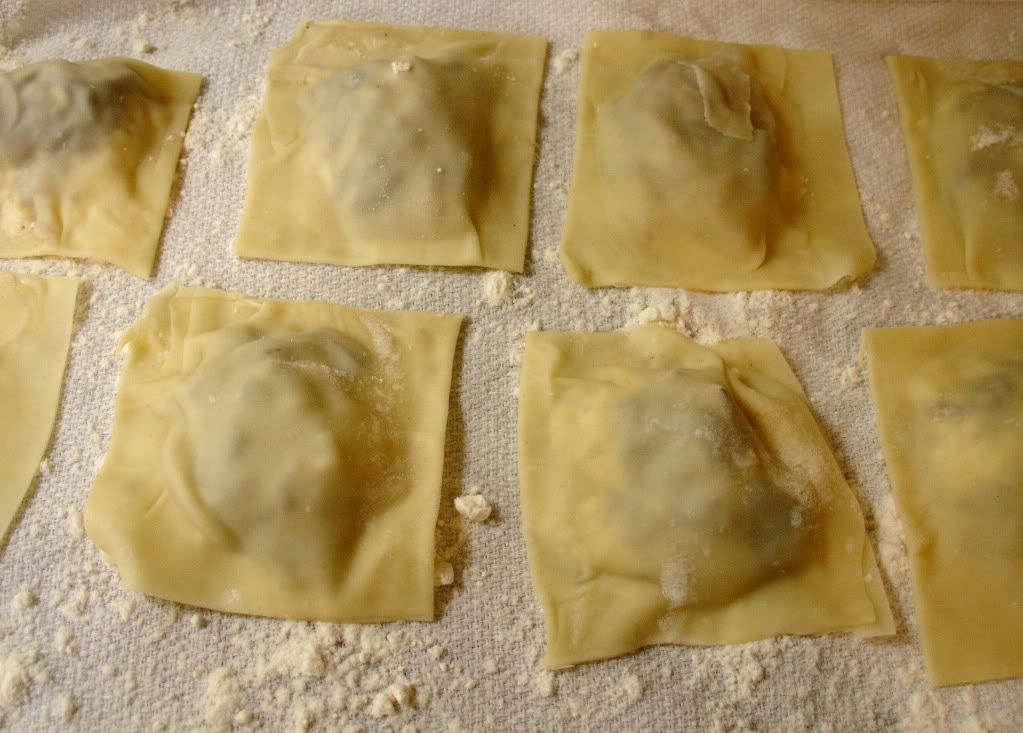 Bring a large pot of salted water to boil. Add the raviolis and simmer 3-4 minutes until tender but still chewy. Drain the pasta and rinse with hot water and drain again.
I added artichokes, sun dried tomatoes and balsamic vinegar to make a lovely pasta salad, but these would be good in a red sauce too.