This article was written by a member of the SheKnows Community. It has not been edited, vetted or reviewed by our editorial staff, and any opinions expressed herein are the writer's own.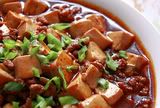 The country of China -- which always seems like an understatement, yes? the land of China? the realm? -- makes headlines every day. Tibet. The 2008 Olympics. The environment. Product recalls. What's less controversial is the food of China. For a window into its many dimensions, I turn to the food blog Appetite for China by professional food writer Diana Kuan who is traveling, writing, and eating her way through China. Her job isn't an easy one.
"Food in China can be difficult to sum up. In a country of 1.3 billion people, the culinary traditions, foods, and cooking styles are as diverse as the provinces that produce them. Cantonese, Sichuan, Hunan, and Yunnan styles barely scratch the surface of the foodscape of this incredibly complex country. And while I constantly encounter people who proudly carry on the local techniques of their ancestors, there are also chefs who are experimenting and blazing new paths in China's culinary culture." ~ Appetite for China
When Dian writes about street food in Beijing and food in Hong Kong or shares recipes for Chinese noodles or her Mapo Tofu (which has had me drooling for days), Appetite for China is worth a long look.
BlogHer food editor Alanna Kellogg is unschooled in Chinese cuisine and even manages to confuse Chinese cabbage with bok choy.