This article was written by a member of the SheKnows Community. It has not been edited, vetted or reviewed by our editorial staff, and any opinions expressed herein are the writer's own.
Goodbye, March, just shut that door tight on your way out. Hello, April, the no-foolin' start of spring, the month of fresh starts, new growth and spiritual renewal. Let's make it a Triple AAA, A+++ month with three of spring's vanguards, A-sparagus, A-rtichokes and A-rugula.
ASPARAGUS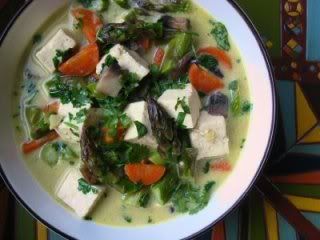 Photo by Show Me Vegan
Simply Recipes ~ Asparagus with Lime & Mint
A Crafty Lass ~ Asparagus & Potato Tart
Show-Me Vegan ~ Green Coconut Curry with Asparagus & Tofu
ARTICHOKES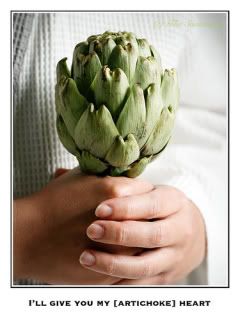 Photo by Sanctuary from a Mad World
Sanctuary from the Mad World ~ I'll Give You My (Artichoke) Heart
Sassy Chefs ~ Artichoke Soup
Bitchin in Camero ~ Roasted Baby Artichokes
ARUGULA

Photo by Zested
Zested ~ Savory Brunch Pizza with Poached Egg
DigginFood ~ Arugula Pesto
Eat Outside the Box ~ Cauliflower & Arugula Soup
And you?
And you, what's your favorite way to break out the spring vegetables? Leave a recipe or a link to a recipe in the comments!
BlogHer food editor Alanna Kellogg top three picks are Asparagus Scallion Salad, Stuffed Artichokes and Simple Arugula Salad.